Google has released its list of the top trending searches in the UAE for 2020, and the top most searches are as expected, "coronavirus," "US election 2020," and "Indian Premier League (IPL)" led the way.
Below a complete list of Covid-19 Related Queries, Movies and Series, Public Figures and Celebrities, Top trending Cricket Matches, Top Trending Queries, and Trending News and Events across UAE.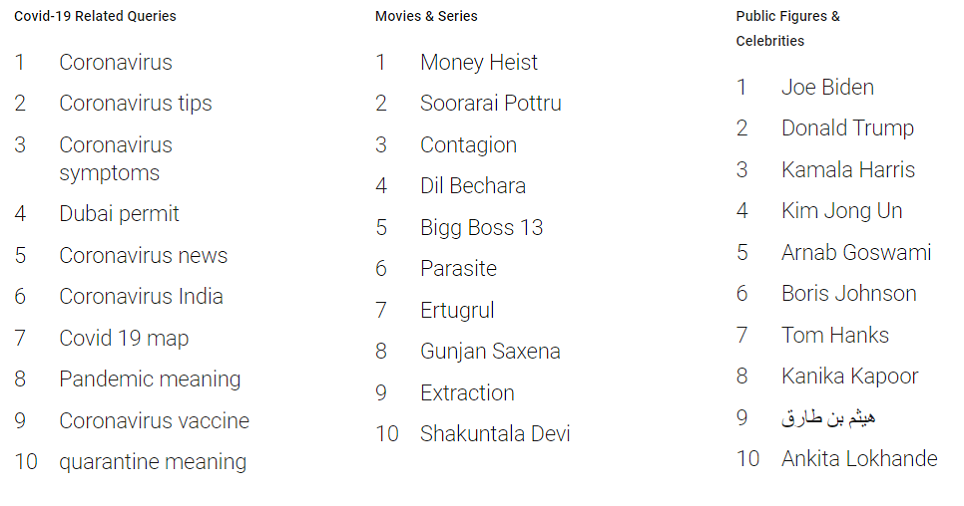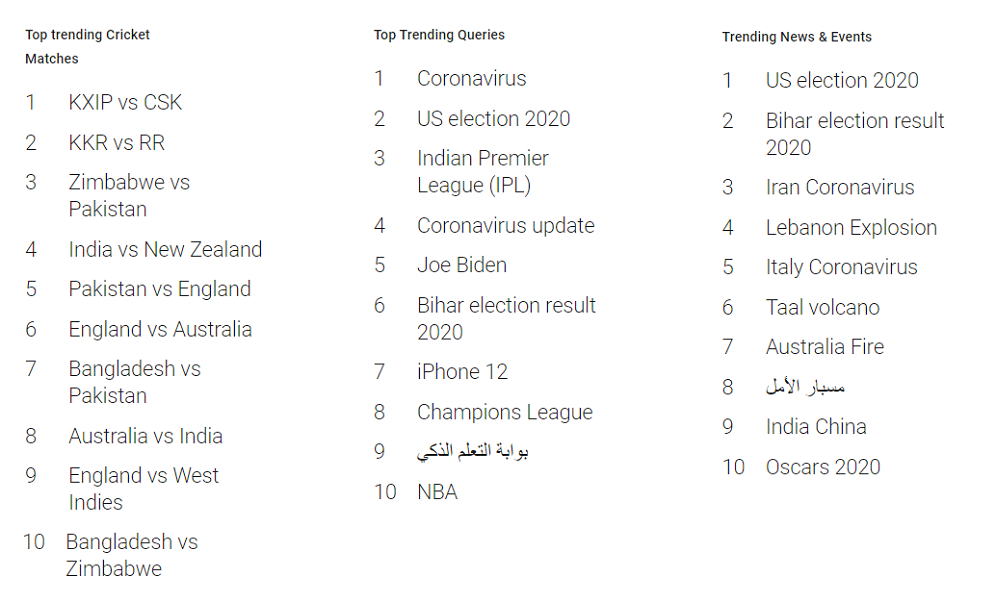 Google Year In Search 2020 Worldwide:

What do you think and how was your year 2020?