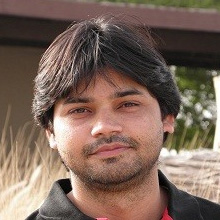 Kashif is a passionate Digital Marketing professional with over 12 years of extensive experience in SEO, SEM, Social Media, Lead Generation, Programmatic, Analytics, Mobile Apps and Performance Marketing campaigns.
Kashif has earned his MBA (Master in Business Administration) degree in Marketing from USA in 2005.
Kashif is certified by the;
IPA Search Certified (The Institute of Practitioners in Advertising)
Digital Marketing Certified by IAB (Interactive Advertising Bureau) and Google
Google Ads Search Certification
Google Ads Display Certification
Google Ads Mobile Certification
Google Ads Video Certification
Google Analytics Individual Qualification
Google Ads Fundamentals
GMB (Google My Business)
PMP (Project Management Planning)
Kashif has worked in a broad range of verticals such as Technology (IBM), eCommerce (Carrefour), Media & Publishing (ITP Media Group), Entertainment (Global Village, The Entertainer), Automotive (Volkswagen, Volvo), Hospitality (IHG, TAJ Hotels), Consumer (Philips, Nestle, Bebecare), Malls (Dubai Malls), Financial (American Express, NCB Capital, Zawya) UAE National Day 2010, UAE Elections 2011 and many more.
Kashif is highly experienced in managing SEO, SEM, GDN, Acquisition campaigns, Display Marketing, Social Media, Email Marketing, Mobile Apps, SMS, Analytics, GTM (Google Tag Manager) and strong understanding and advance knowledge of digital marketing trends and strategy.
Kashif has executed paid search and acquisition campaigns with more than 8 million USD media budget for different clients and optimized (SEO) over 160 websites for international and local clients.
Kashif has a proven success record as a specialist, building digital strategy from the scratch, accomplishing a better ROI, increasing online sales and running successful brand awareness campaigns.
To view certifications, please click here;